Check out these three books!
Mackenzie Blue by Tina Wells When Mackenzie Blue, or Zee, as she likes to be called, enters Grade 7, she knows it will be a hard adjustment. Not only is she going to brand-new school with brand-new teachers and classmates she doesn't know, Zee's best friend in the world, Ally, recently moved away to France.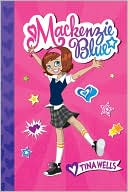 Wish Giver: Three Tales of Coven Tree by Bill Brittain A strange little man comes to the Coven Tree Church Social promising he can give people exactly what they ask for, three young believers-in-magic each make a wish that comes true in the most unexpected way.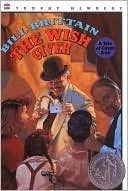 Around the World in 80 Days by Jules Verne This is the best selling book written by Jules Verne and is classic for all time. In it a bet pits a British inventor, a Chinese thief, and a French artist on a worldwide adventure that they can circle the globe in 80 days.
iTwixie wants you to join the fun, too! We are proud to host the ONLY ONLIN TWEEN GIRL BOOK CLUB IN THE WORLD!
We'll announce the winning book next week. So check in on Wednesday, November 16, to be in the KNOW!
iTwixie's Tween Girl Book Club Rocks!